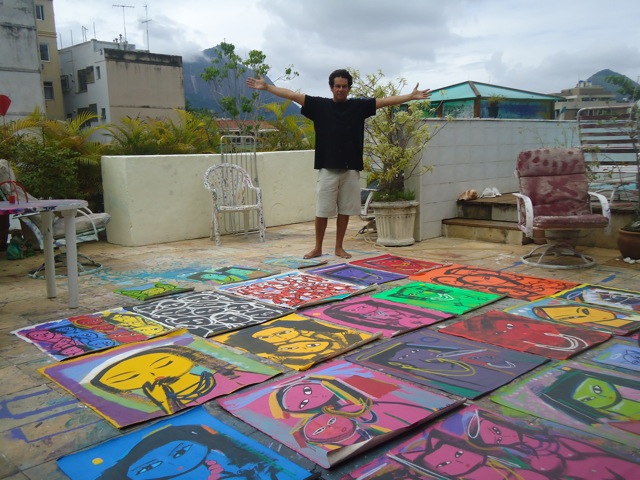 Rascal's work is energetic, sophisticated, and poetic with an undeniable presence. Taking cues from the underground world of urban scrawl in New York, he manages to capture the energy and gripping passion of urban street life, as well as that of the contemporary Latino experience in America today.
Through a vivid color palette and a quick and decisive brushstroke Rascal synthesizes the raw rhythms of his Puerto Rican origins and creates a feeling that transcends nationalities. This combination makes for highly visual artwork that evokes contemplation and evaluation while soliciting a full range of emotions from acceptance to rage.
Rascal's resume includes an array of shows and special projects that include several museums and galleries across America and Puerto Rico. Notable commissions have been a design for Swatch Watch for the Fall/Winter Collection of 1997. Entitled "Moonchild", the watch was made in a limited edition and was one of the most sought after designs of the year.